My dad makes the best ribs. Whenever we have family gatherings at my parents house or at the river, I always hint at my dad to make his ribs. Over the years I've kept asking him for the recipe and it always was very hard to get the whole thing out of him until I finally sat him down and said, "Dad, I NEED your rib recipe, what are the exact ingredients and how do you make them?!"
This recipe will never fail to yield fall off the bone ribs. Everyone who tries his ribs always want to know how to make them, and they're always surprised to hear how easy they are to make. Now, I will be able to point them to this post!

Use a butter knife to remove the membrane

Then get your hand under the membrane to remove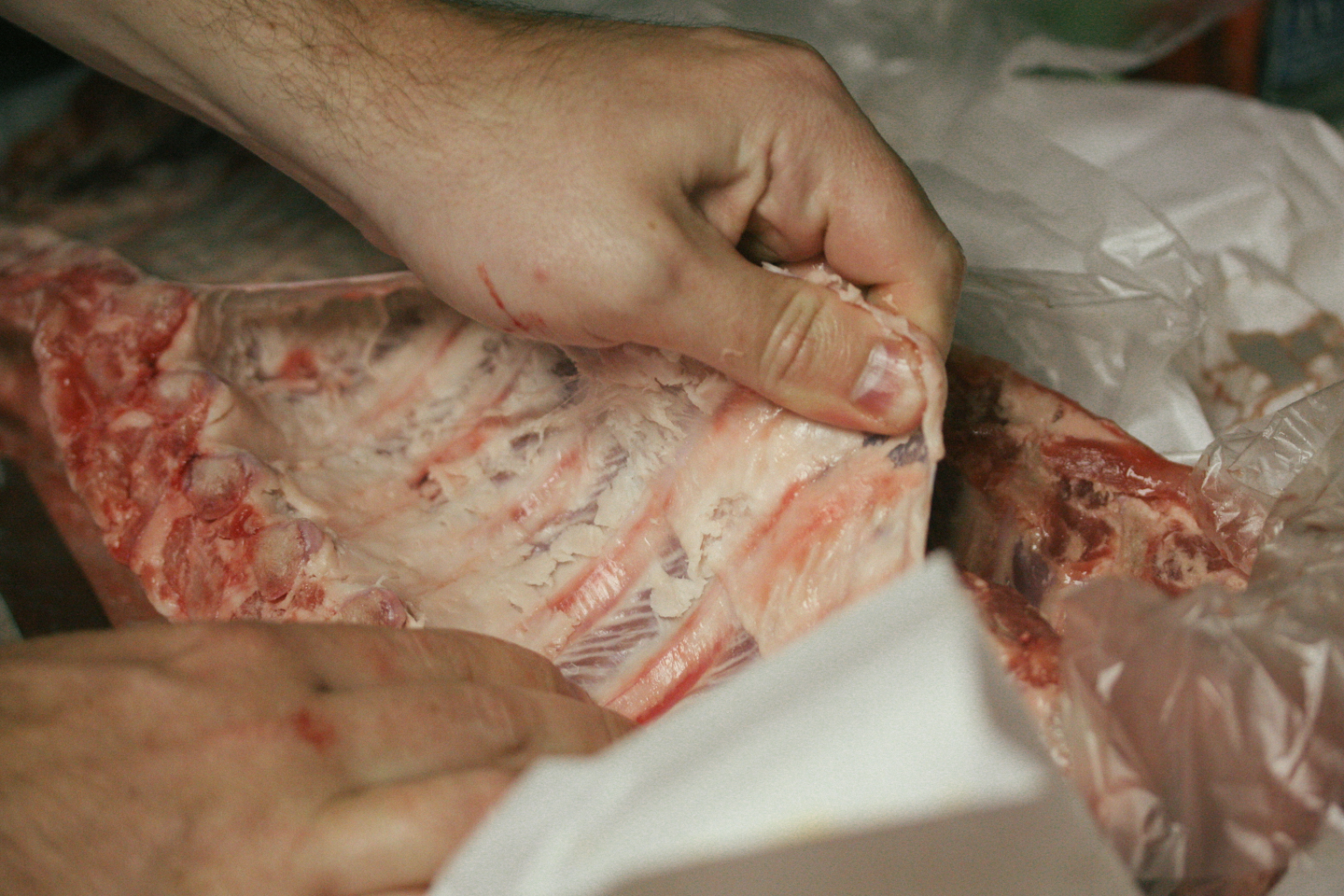 Once you're under the membrane, it should pull away fairly easily

Ribs before the oven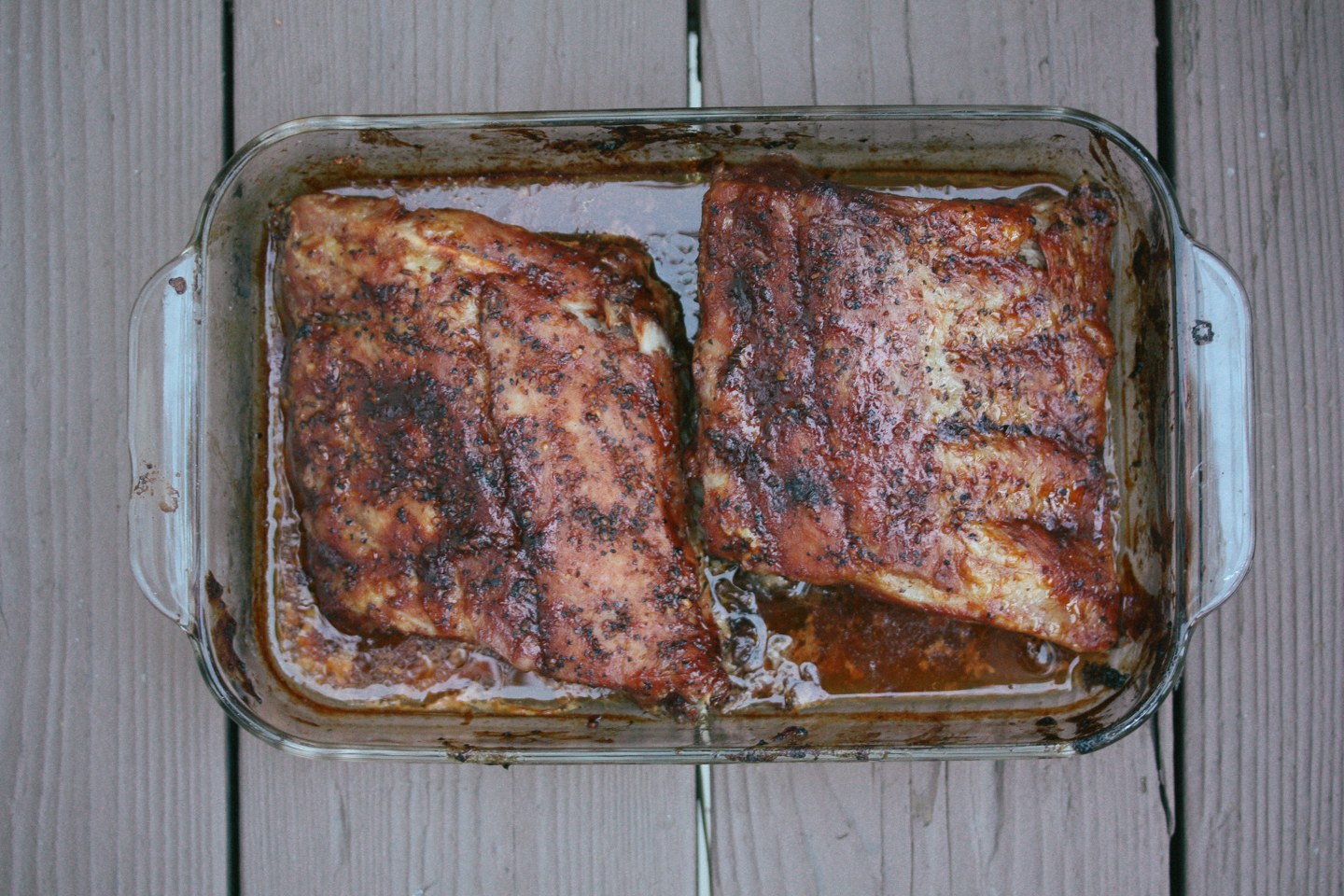 Ribs after the oven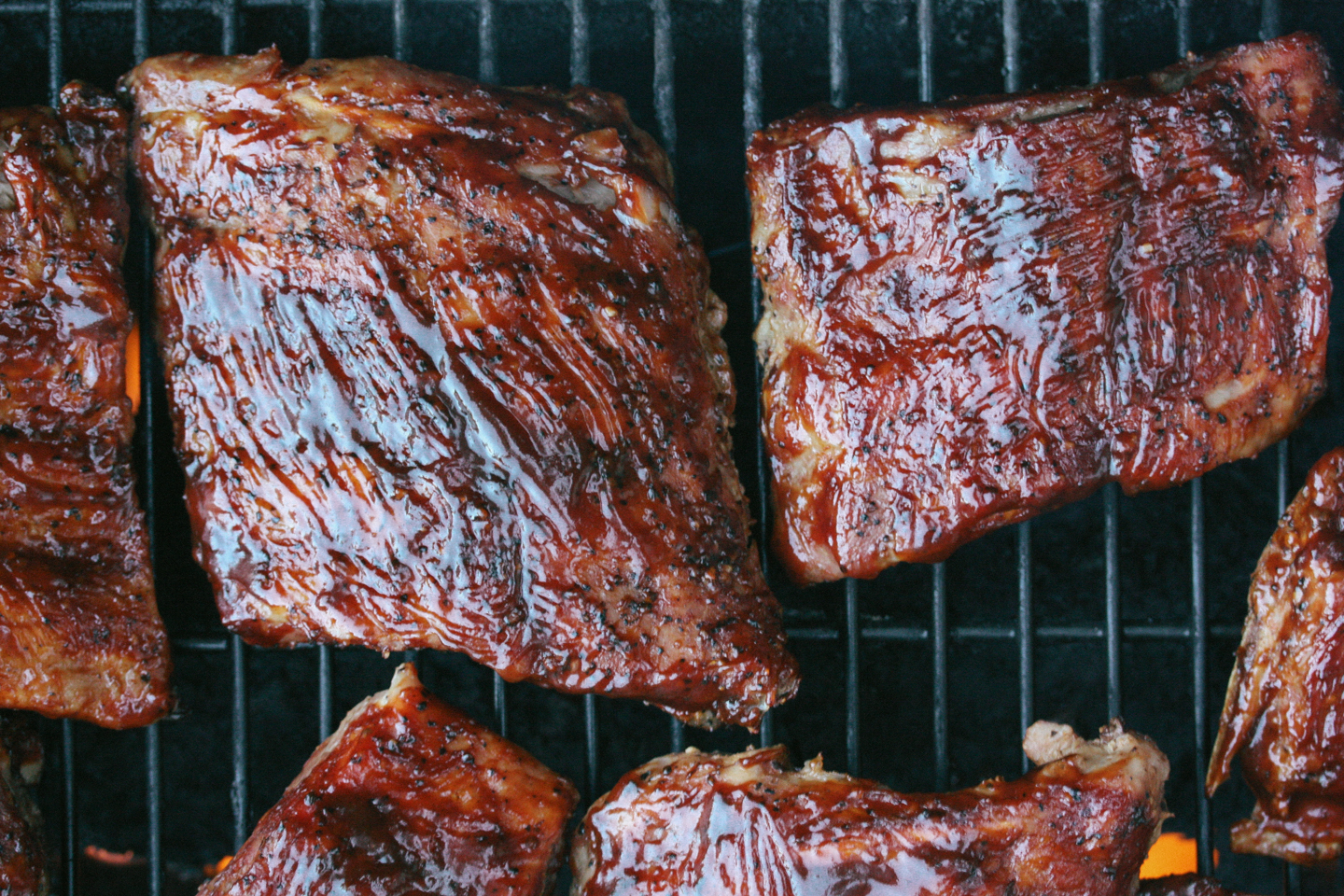 Ribs on the grill

Ribs off the grill ready to eat!
Dad's Ribs
2015-09-06 21:36:32
Instructions
Preheat oven to 300.
Remove the back membrane of the ribs with a butter knife. You MUST do this step or else the ribs will all stick together and not fall off the bone. You'll most likely need to cut down the rack of ribs into smaller sections to fit in a glass dish or roasting pan.
Apply the dry rub to both sides of the ribs. Place ribs in glass dish/roasting pan and line the bottom with around a half inch of water. Cover with aluminum foil and bake for 2.5 hours.
After 2.5 hours take the ribs out of the oven and apply some BBQ sauce to both sides of the ribs with a basting brush. Raise the temperature to 350 degrees then return the ribs to the oven and cook them uncovered for another 30 min.
After they're done in the oven turn the BBQ to high and throw them on the BBQ just enough to char. Apply more BBQ sauce to taste while on the BBQ. Char to taste then enjoy all the ribs you can eat (or until they're gone)!
Notes
This recipe never fails.
That's So Primal https://www.thatssoprimal.com/