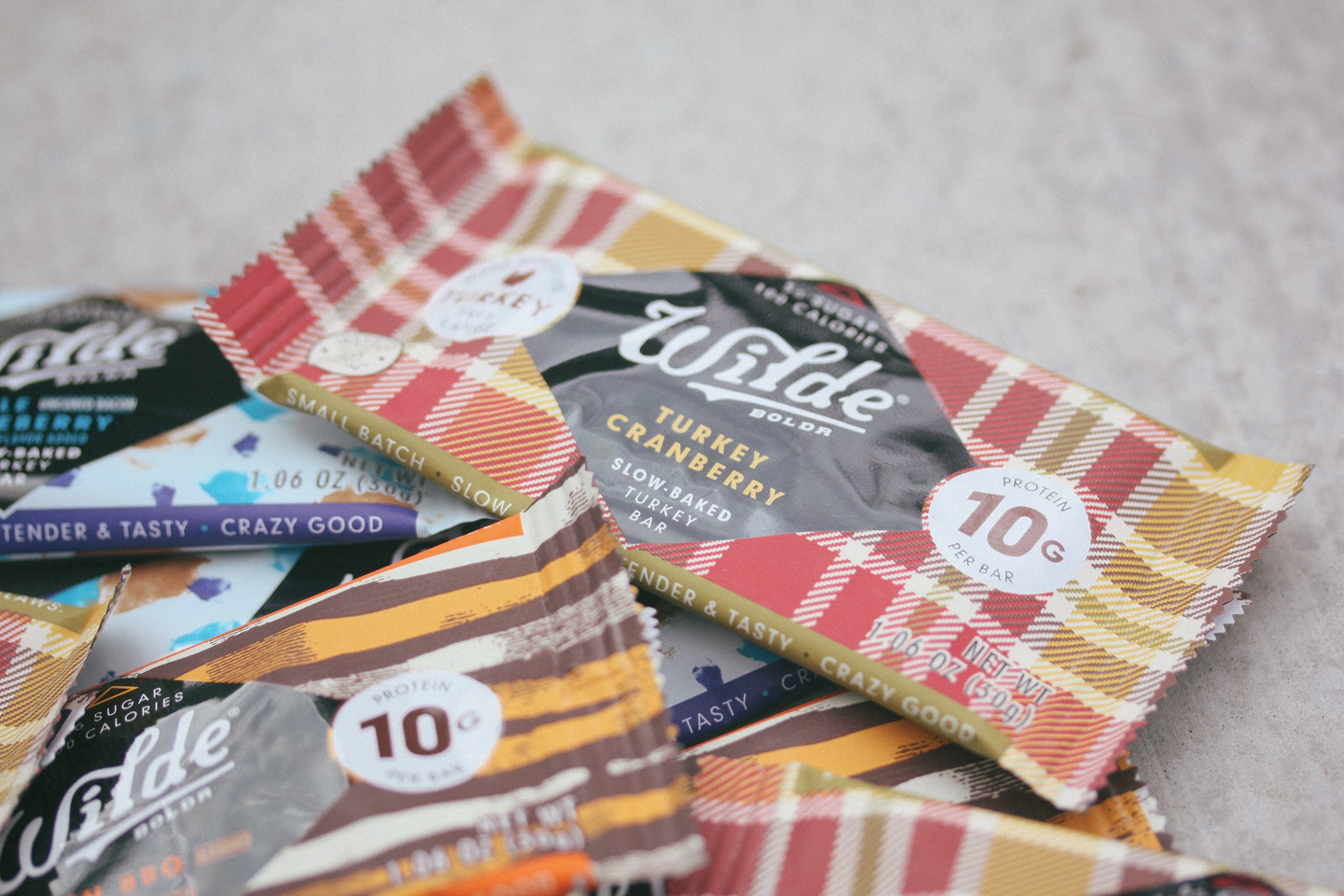 If you've been around this blog for awhile now you're probably aware that I'm always on the hunt for the perfect primal protein bar/snack. And I'd say we've come pretty close to some great primal bars out there, ones that are made of crickets, egg whites or straight up real meat. Today though I have another review of some really tasty and surely primal bars for you guys to check out called Wilde Snack Bars (not to be confused with the Wildway Granola I reviewed). For this Wilde Snack Bar Review we're gonna take a look at how they stack up against other protein bars in regards to Nutritional Profile, Affordability and Taste.
Wilde Snack Bars come out to be very similar to the Epic Bars that are out there since their protein source is real meat: turkey, beef, chicken, etc… – but Wilde's unique blend of ingredients make these bars slightly sweeter and crunchier. I first saw them on someone's Instagram and immediately reached out to Wilde to see if I can review some of their bars and they were more than willing to hook it up – and hook it up they did. They sent a giant box of all their flavors for me to review. So let's get to it!
Nutritional profile
Since both Wilde and Epic make their protein bars with real meat, I think it's only fitting to look at how the two stack up against one another. Epic has a lot of different flavors but I picked out the Bison, Bacon and Cranberry bar to compare with Wilde's Maple Bacon Blueberry bar.
Wilde's Maple Bacon Blueberry bar
Total Fat: 1.5g
Total Carbohydrate: 10g (Dietary Fiber 1g, Sugars 5g)
Protein: 11g
Ingredients: Free Range Turkey, Cane Sugar, Rice Syrup Solids, Uncured Bacon – No Nitrates Or Nitrites Added Except For Sea Salt And Celery Juice (Pork, Water, Sea Salt, Sugar, Natural Flavoring, Celery Juice, Lactic Acid Starter Culture), Date Paste, Organic Whole Grain Yellow Cornmeal, Vegetable Glycerin, Chia Seeds, Dried Blueberries, Ground Flaxseed, Sea Salt, Quinoa, Maple Syrup, Natural Flavors, Hickory Salt (Salt, Molasses, Natural Hickory Smoke Flavor)
Epic's Bison, Bacon and Cranberry bar
Total Fat: 8g
Total Carbohydrate: 10g (Dietary Fiber 1g, Sugars 7g)
Protein: 8g
Ingredients: Bison, Uncured Bacon- – No Nitrates Added (Pork, Water, Brown Sugar, Salt, Vinegar, Celery Powder, Sea Salt), Dried Cranberries (Cranberries, Apple Juice Concentrate), Lactic Acid (Not from milk), Celery Powder, Sea Salt.
Woah, at first glance what do you see? Wilde has a bunch of ingredients and both are pretty low in fat more or less. Let's focus on the ingredients first. These type of bars are really a take on Pemmican. What's Pemmican you ask? According to Wikipedia it's "a concentrated mixture of fat and protein used as a nutritious food. The specific ingredients used were usually whatever was available; the meat was often bison, deer, elk, or moose. Fruits such as cranberries and saskatoon berries were sometimes added. Blueberries, cherries, chokeberries, and currants were also used…"
So that's pretty much what you see in the ingredients of both bars: Lean Protein, Fats and Dried Fruits. The only things that stick out to me in the ingredients of Wilde's bars are the rice solid syrups, cornmeal and vegetable glycerin. Rice syrup is basically a glucose syrup like corn syrup, but it's deprived from rice. Not a big deal, but it's still a grain, and it definitely makes these bars sweet. Cornmeal, well corn is not a vegetable it's a grain also, but cornmeal is basically a flour made from corn. Both ingredients still gluten free but not necessarily paleo or primal. Then we have vegetable glycerin which according to this is a "clear, odorless liquid produced from plant oils, typically palm oil, soy, or coconut oil". I'm not sure what this one is derived from in this particular case, but the package doesn't say contains coconut or soy so I don't think it's coconut oil or soybean oil. So it could be palm oil. Nevertheless the rice syrup and corn aren't necessarily paleo, but their still gluten free in nature and shouldn't be an issue because they're probably such small amounts in each bar.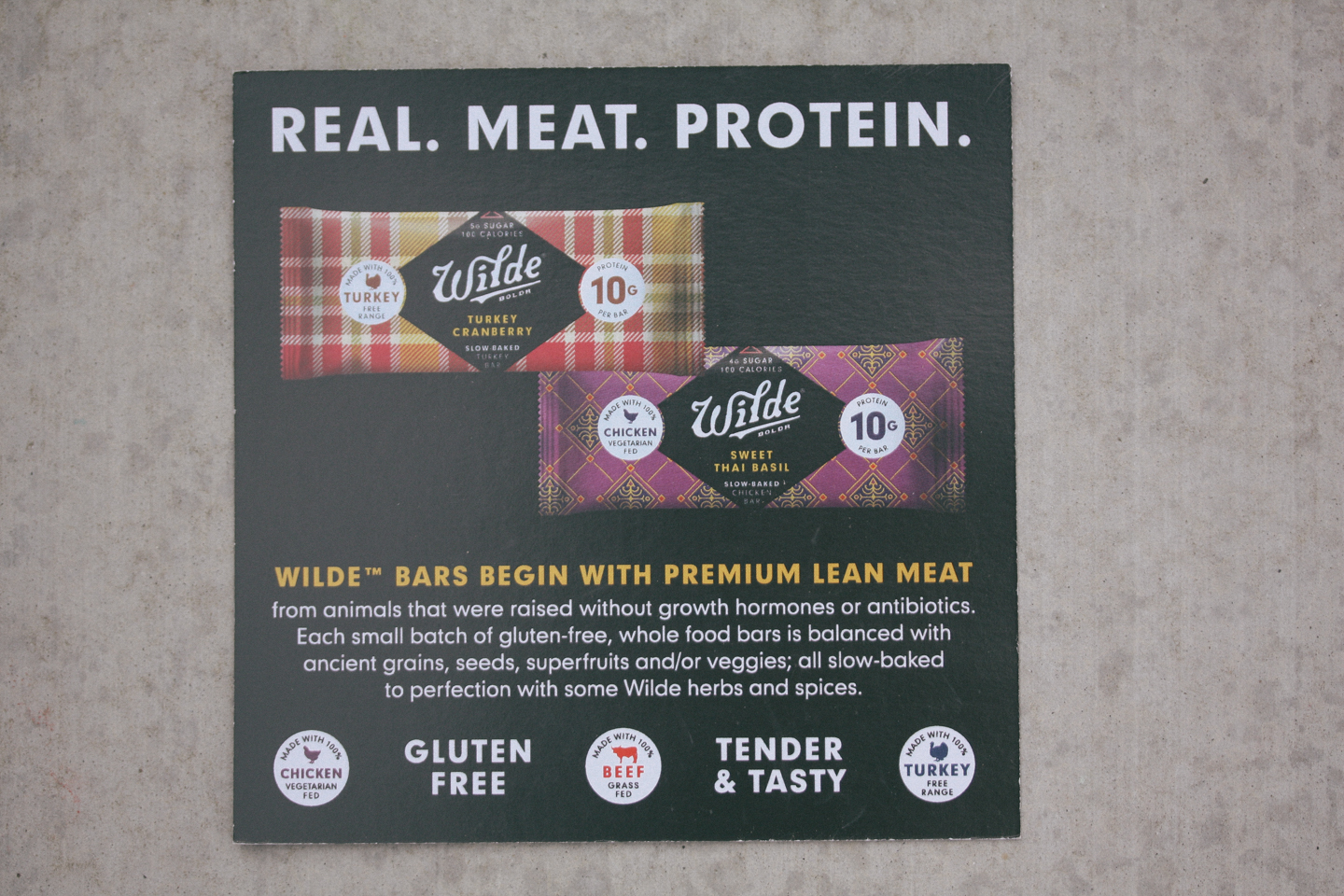 Compared to Epic bar, their list of ingredients is a lot smaller but contains a similar nutritional profile. Epic's has a little more fat per bar than Wilde – However I would like to see these bars have much more fat per bar since we know fat is the body's preferred source of fuel. Once again that's why I love the nutritional profile of Exo bars because it has such a high fat content therefore sustaining you longer.
All in all both bars are great bars and we'll get into this in the taste section but it would come down to if you want a bar that is sweeter or saltier. If sweeter – then the unique blend of ingredients in Wilde's are probably your best bet but if you want a saltier/meatier tasting bar I'd go with Epic's.
Affordability
As we know by now, food that's good for you is always expensive. Every affordability comparison I do of these bars comes out way more than a nutrigrain bar I know. But we are't concerned with those junk bars. We are looking for a nutritious primal protein bar that will sustain us through whatever our day throws at us! So let's see what it'll cost us to get our hands (and teeth) on these bars.
Wilde's Maple Bacon Blueberry bar
Price per bar: $2.96
Price per 15 bar box: $44.53
Buy on Amazon
Epic's Bison, Bacon and Cranberry bar
Price per bar: $2.35
Price per 12 bar box: $28.31
Buy on Amazon
Both of these bars are up there in price, around $2-$3 per bar. The Epic bars are a little cheaper per bar and may even be cheaper in stores if you see them. I think they are in a lot of grocery stores now. I'm not sure yet how widely Wilde's bars are distributed so they come out to be a little more expensive. But you are paying for quality ingredients made from a real protein source – lean meat. They are pretty similar in price though to RXBARs or Exo bars. All in all they're still a great option, price wise, for a quick on the go snack that is made from real food – you're just going to have to pay for the quality and convenience.
Taste
Now onto taste! The four bars that were sent to me are listed below and I made some notes about how each tasted. I do believe my favorite was the Maple Bacon Blueberry Bar. All of the bars, however, are very tasty and very moist. Very easy to eat and as I mentioned earlier they all tend to be on the sweeter side so if you like sweet snacks then these are a great option for you, but if you're a salty snack kinda person I would say check out the Epic bars.
Maple Bacon Blueberry bar
Just the right amount of sweetness and smokiness. It's a pretty good bar. Not too chewy just the right amount of moisture.
Turkey Cranberry Bar
Really soft and I could taste the peppery and slight sage. Just the right amount of sweetness. Not overpowering.
Peach BBQ bar
Super soft. Perfect flavor. Reminds me of the softness of Krave jerky but even softer. Not overly sweet. Just a little hint of sweet peachy flavor. This one was really good.
Sweet Thai Basil Bar
Once again very soft and sweet. This one has a little kick to it and a nice little touch with the basil. I love the taste of basil and you can pick it up a little in this.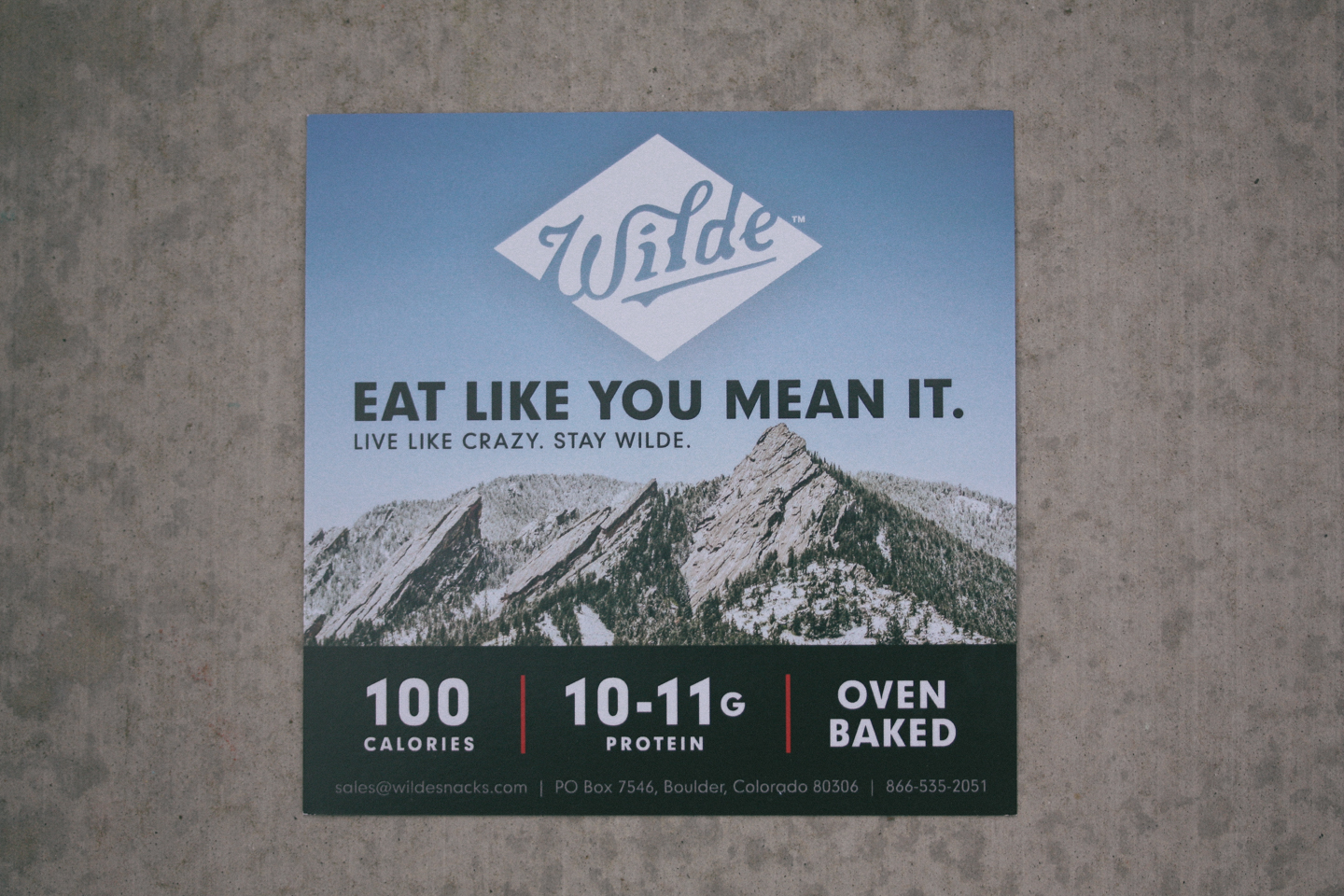 Conclusion
Thank you Wilde Snacks for sending me these amazing bars. These are all definitely up there on my go-to primal protein bar list as they use a real protein source, they actually taste pretty darn good and they don't taste like anything out there on the market right now. So be sure to check them out. You can order some online in the links below or their site says they're available at these stores: Alfalfa's, Natural Grocers, Bristol Farms, Lucky's Market, Whole Foods, Earth Fare, Market of Choice and Sprouts. Thanks for reading!
Buy some for yourself:
Amazon