This is my entry for Marx Foods Edible Insects Recipe Challenge
Please VOTE for my recipe here!

Silkworm Spaghetti Sauce with Spaghetti Squash
If you think that recipe title is a mouthful, just wait until you taste this recipe. If you didn't realize already, crickets are the new kale. Well, in this case, silkworms are the new kale. Really the future of food may very well be insects. Ok I know that's a pretty bold statement and I'm not suggesting they replace a nice pastured pork chop or grass fed ribeye, but they do have their place in our diet and we should consider adding more insects to our plate. You already know I'm a fan of Exo bars made from cricket flour. But I'm also open to different insects that we can consume. If I ever were to go to Thailand that is one thing I definitely look forward to checking out.
Awhile back I remember reading this post and was very much intrigued by the idea of adding more insects to our diet. I stepped in that direction with Exo bars but how can I step more in the direction of entomophagy? Well that's where this recipe comes in because I got in touch with the nice people at Marx Foods to enter their edible insects contest. So I wanted to do a recipe that wasn't an energy bar or snack or something. I wanted to look at a practical way of how I could incorporate insects into a meal our family would eat. So I contemplated all the meals we make regularly, one of which is a Paleo form of spaghetti. I prefer spaghetti squash as a wheat pasta replacement whereas my wife prefers zucchini noodles. Either would be fine for this recipe but I'm going to make this with spaghetti squash.
As for the sauce, that's where the insects come in. Normally, when we make sauce, I either make a simple marinara from scratch or, if I'm pressed for time, I find a jar of sauce with no sugar and extra virgin olive oil (not industrial seed oil like canola oil). Then we usually add in some grass fed ground beef and ground pork sausage. But for this recipe I decided to replace the protein with insect protein – silkworms. Why silkworms? Well I just didn't think crickets would be that good in spaghetti sauce. They would be a little too crunchy, but not the silkworms – they would be perfect. So let's get on to the recipe!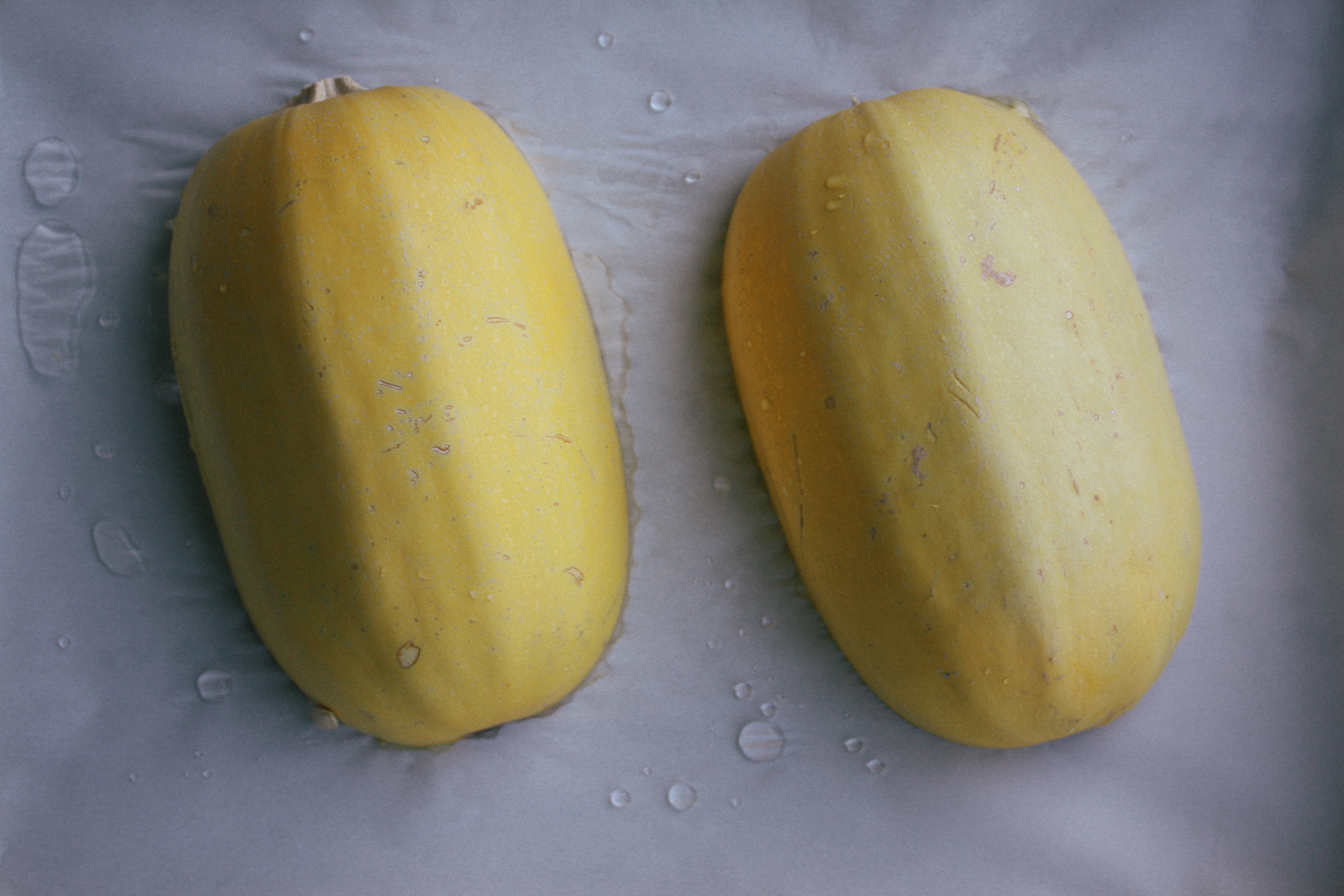 Spaghetti Squash before oven.

Spaghetti Squash after oven.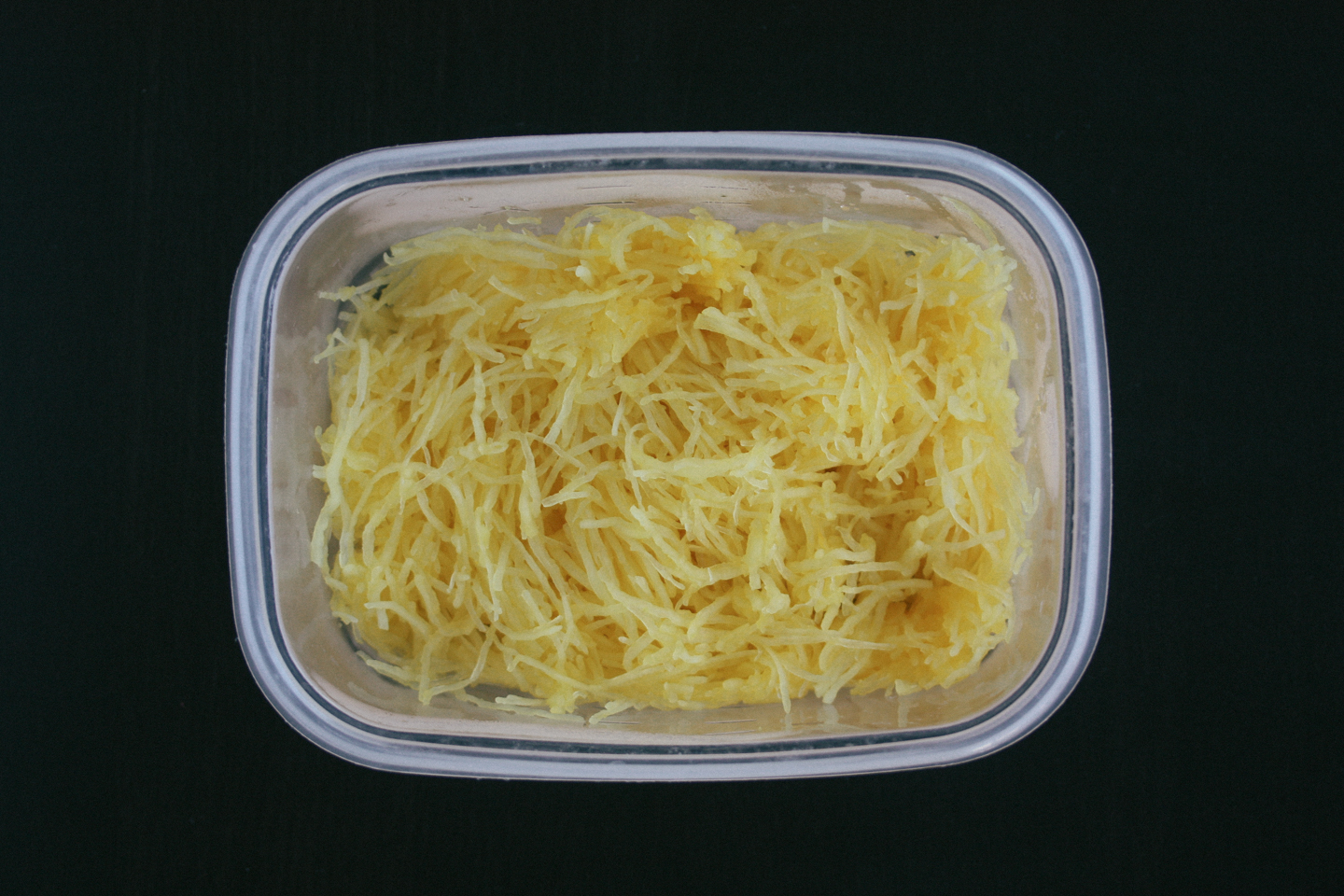 Spaghetti Squash after shredding.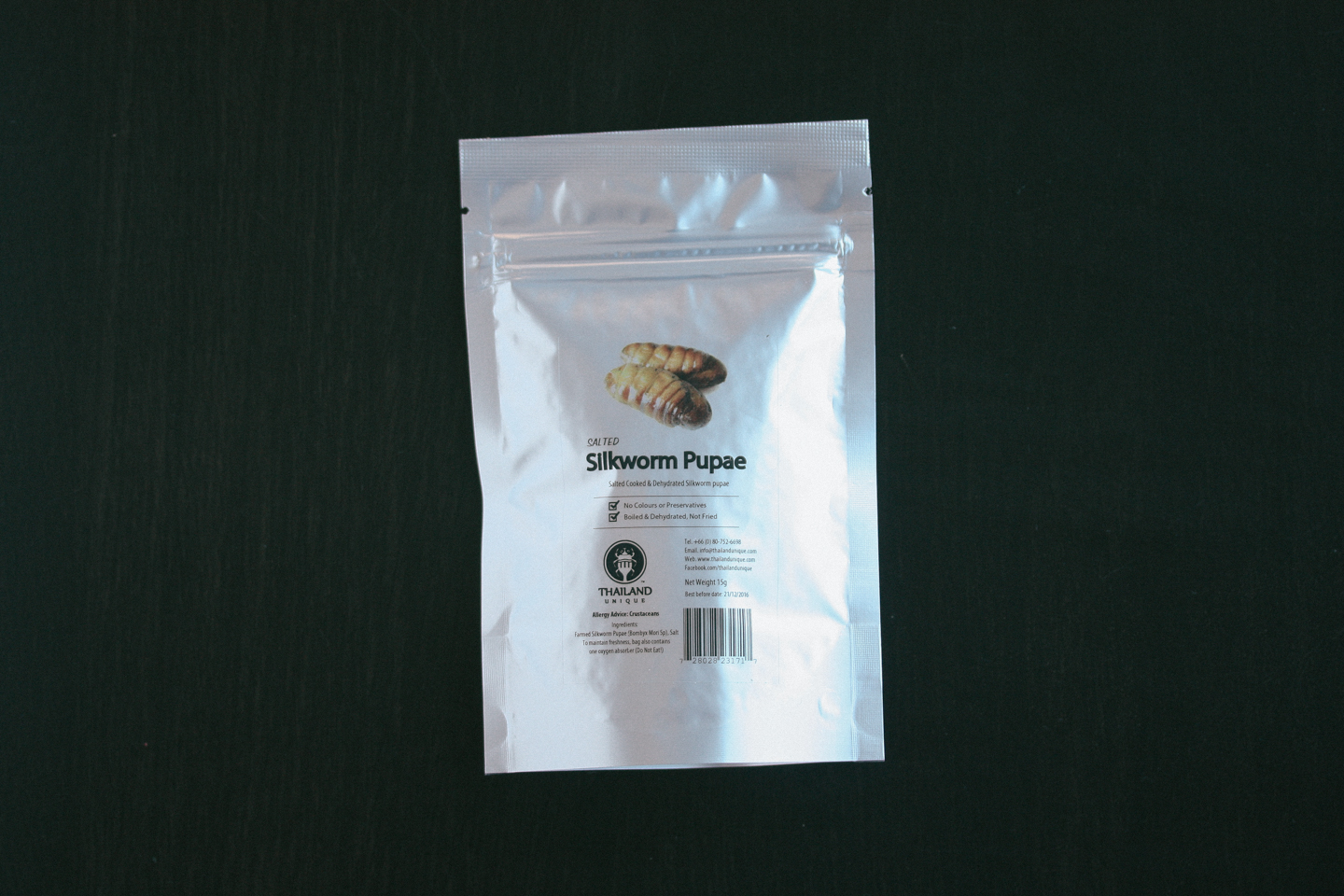 Silkworms.

Silkworm closeup.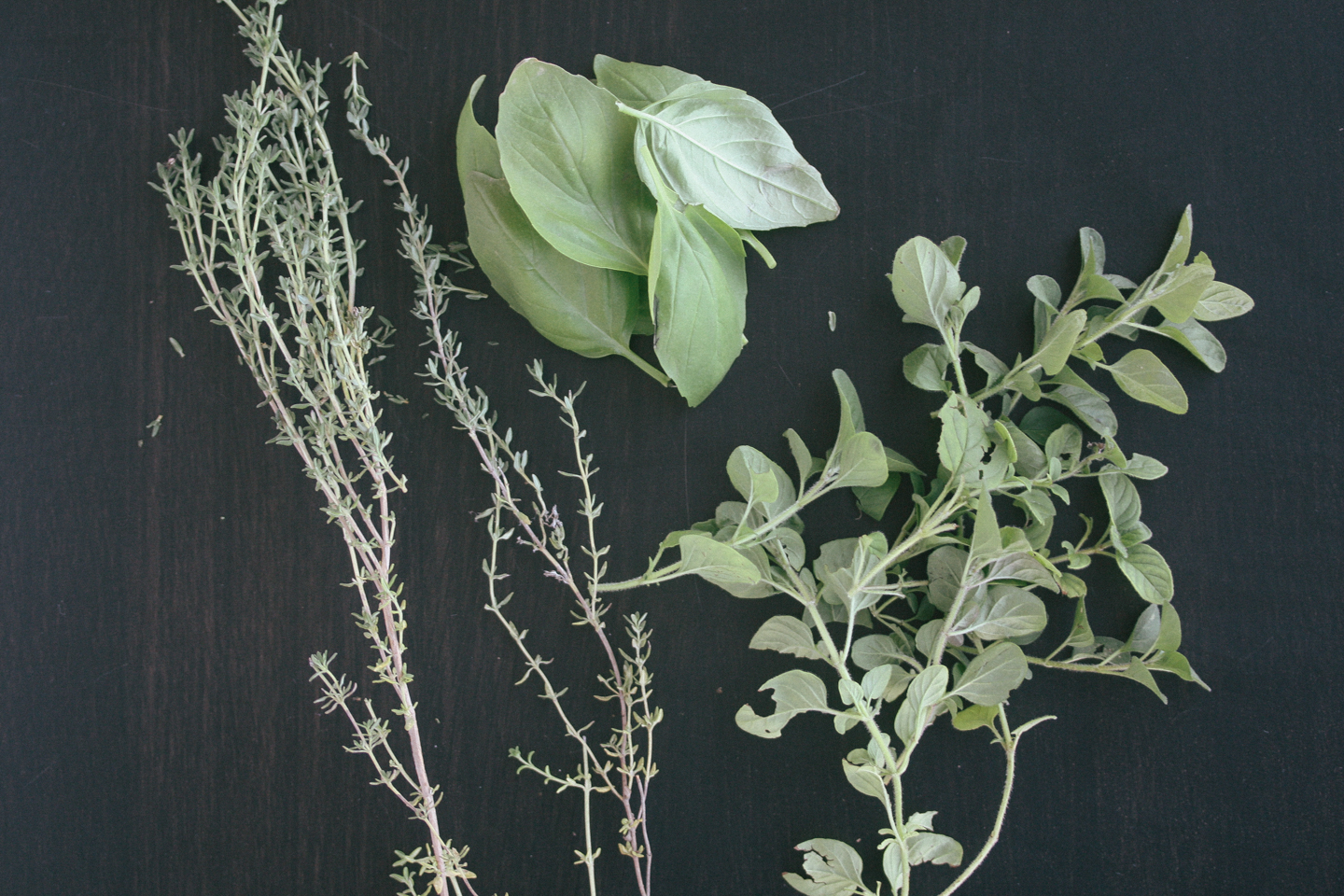 I like using fresh herbs from our garden. I encourage you to do the same if you have them.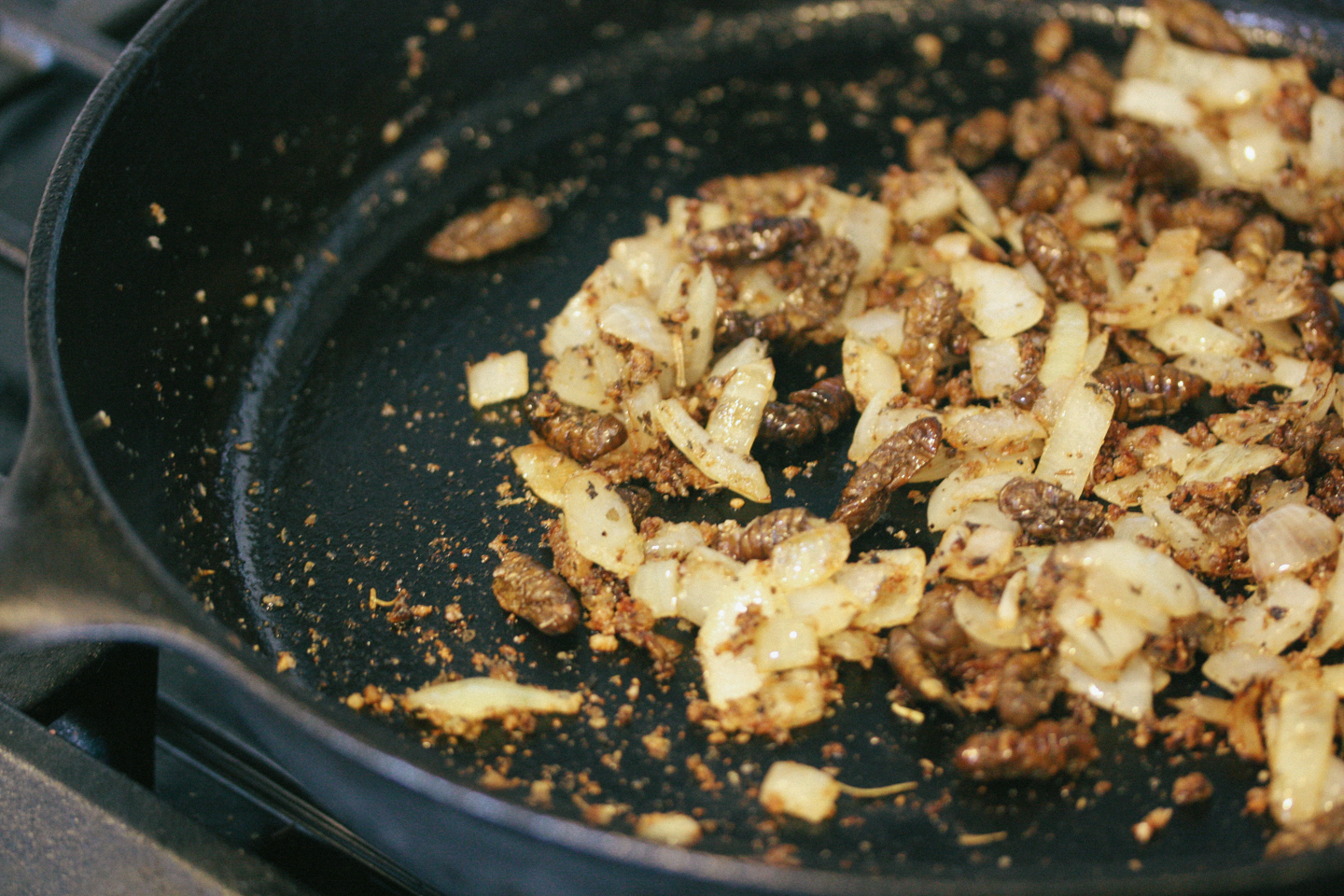 Onions, garlic and silkworms right before the tomatoes are added.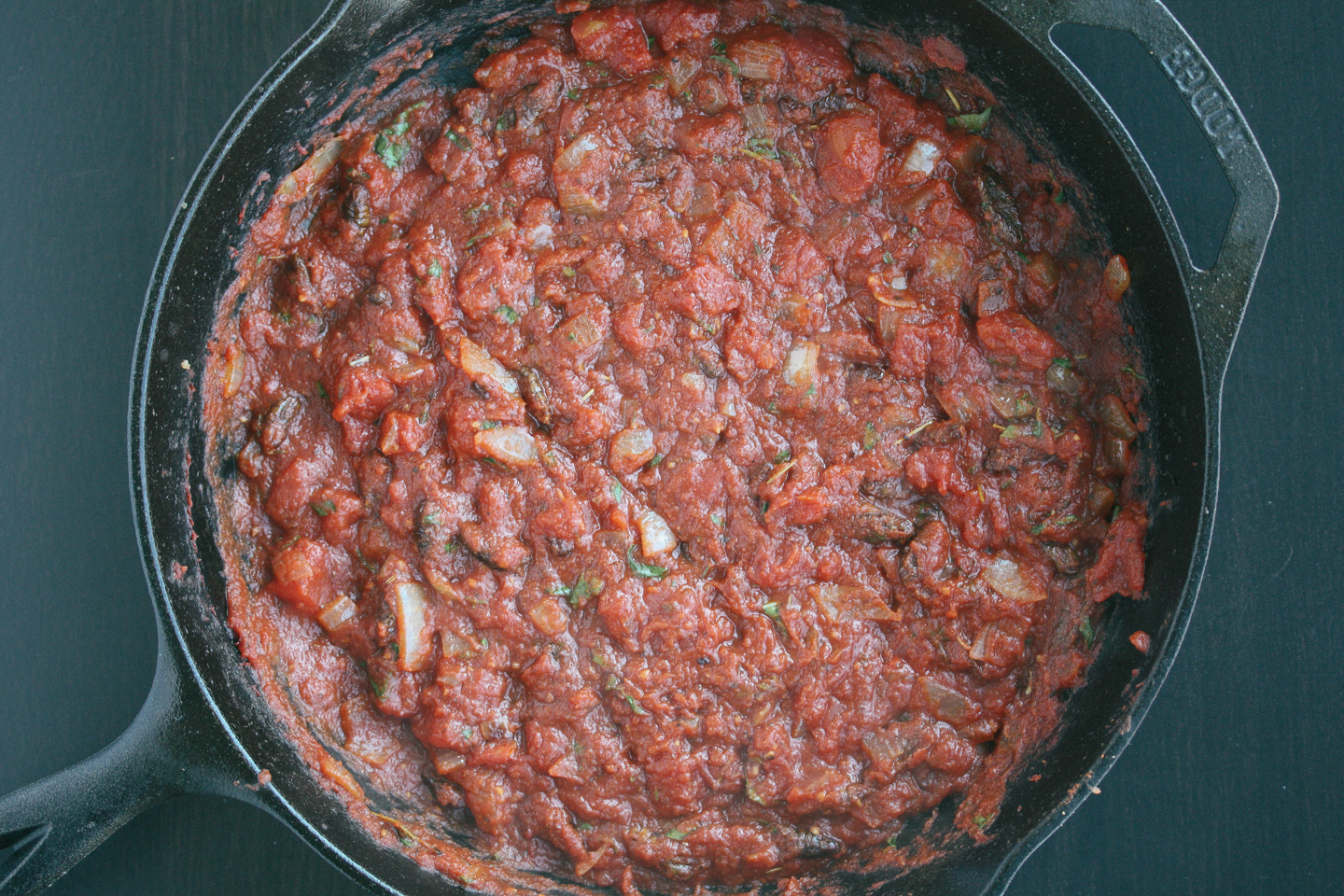 All the ingredients before simmering for 1 hour.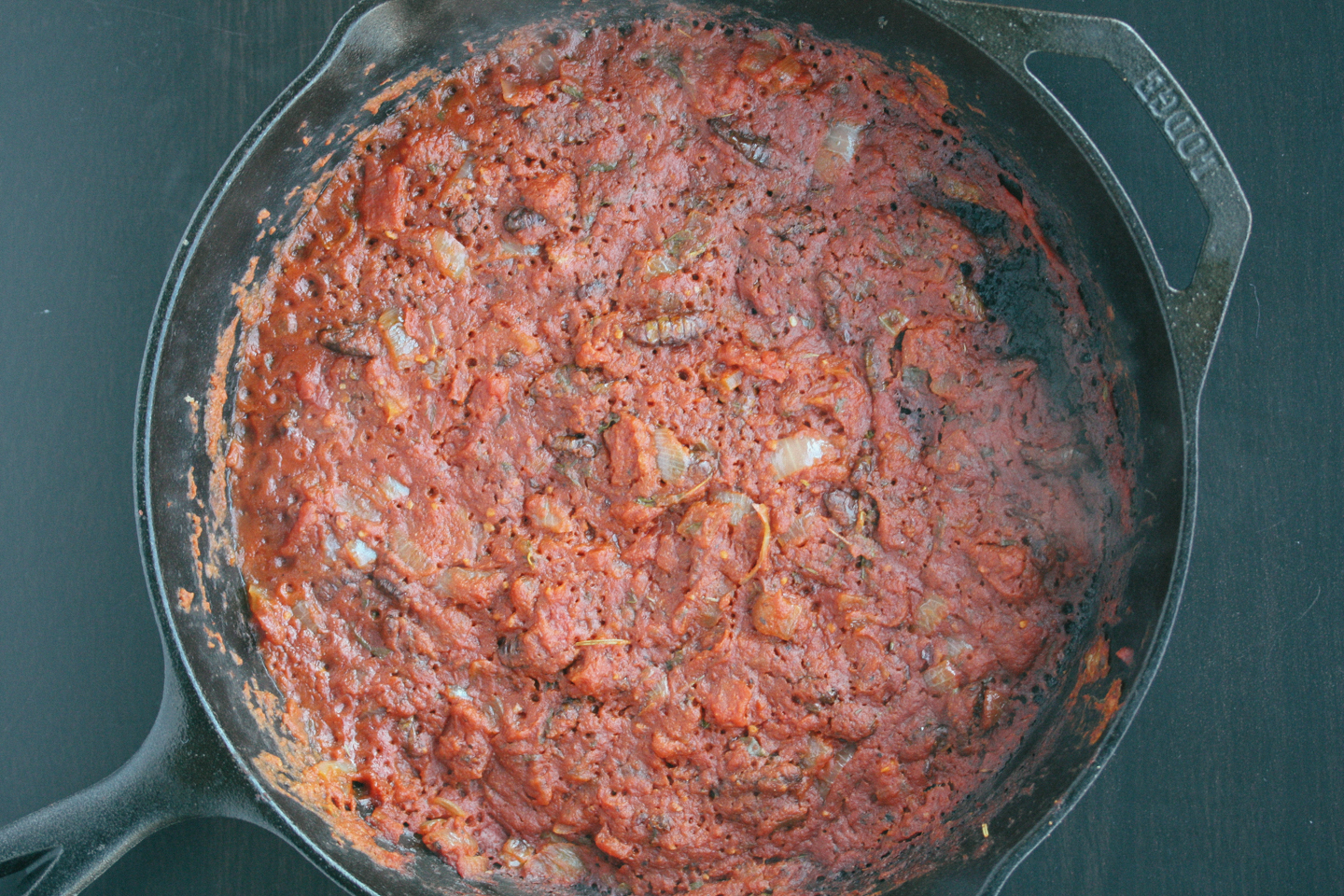 After 1 hour.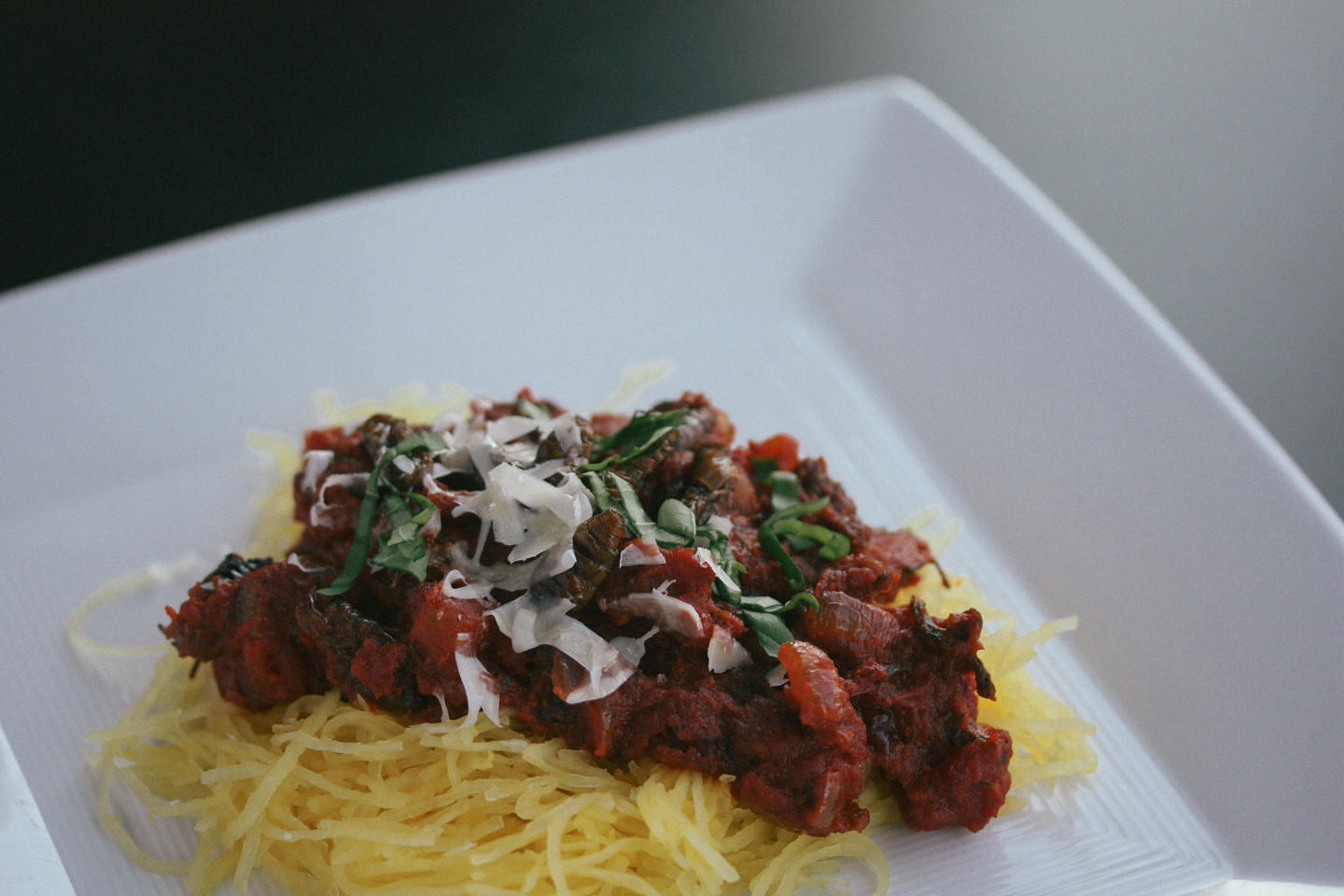 Looks just like a regular plate of spaghetti…except it has bugs.

Yes, I ate it.

I tried to get my wife to eat it…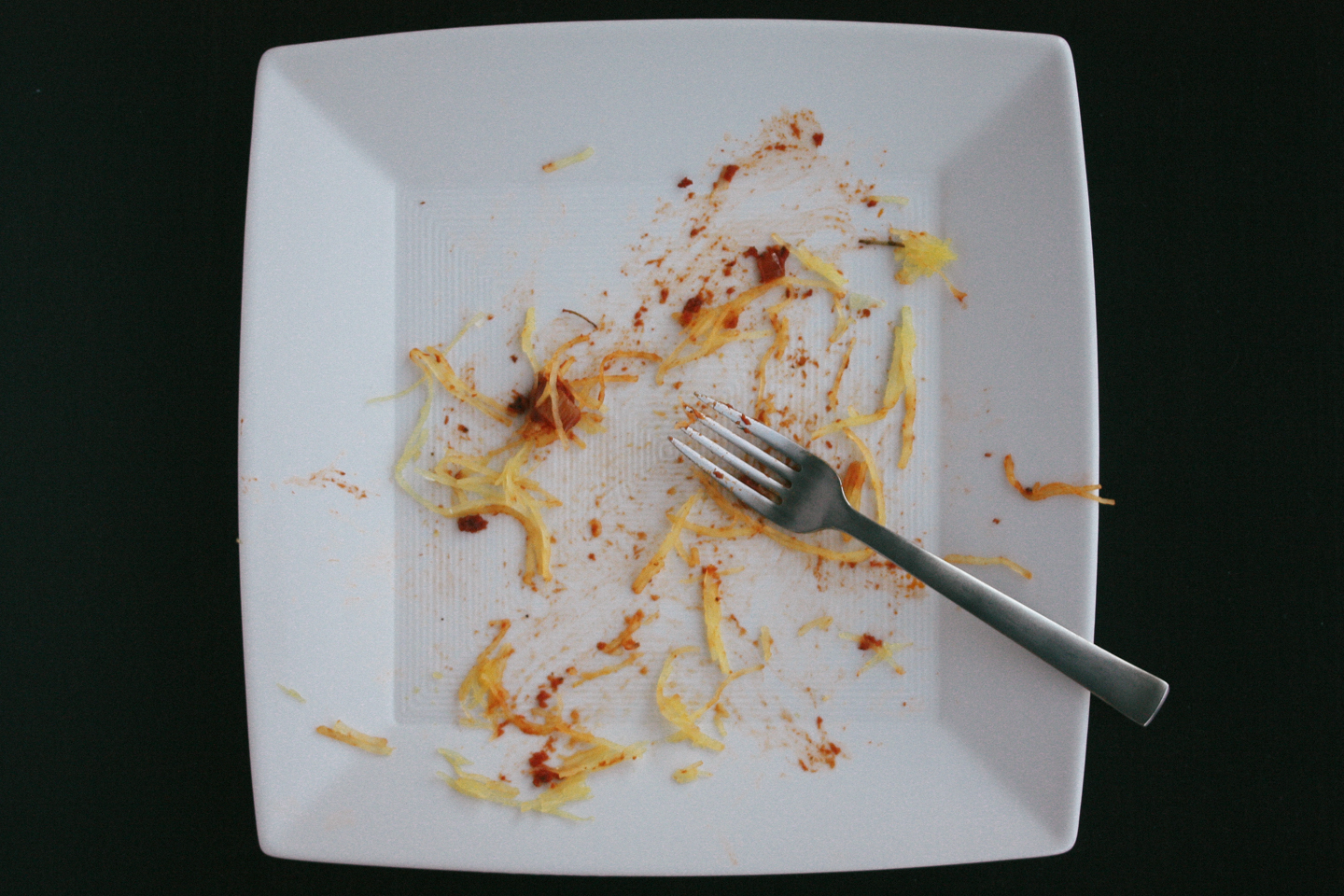 She didn't, so I ate the rest.
Silkworm Spaghetti Sauce with Spaghetti Squash
2015-10-10 21:06:22
Ingredients
1 spaghetti squash
1T olive oil
2T butter
1/2 onion diced
2 cloves garlic diced
1 8oz can tomato sauce
1 14.5oz can diced tomatoes drained
1/2 6oz can tomato paste
1T fresh basil
1/2T fresh oregano
1/2T fresh thyme
1t garlic powder
1t onion powder
1/2T Italian seasoning
1t kosher salt
Parmesan Cheese
Pepper to taste
Instructions
Spaghetti squash
I like to bake the spaghetti squash based on the way Melissa Joulwan outlines in Well Fed because it comes out perfect every time. Turn the oven to 375° and place the squash, cut in half and seeds scooped out, face down on a parchment lined baking tray. Add 3 tablespoons of water to the tray and bake for 35 minutes.
Once done baking let the squash cool. Then use a fork to scrape the flesh of the spaghetti squash into noodle like strands.
Silkworm Spaghetti Sauce
In a large skillet over medium heat warm the olive oil. Then toss in the garlic until fragrant. Then toss in the onion and cook until translucent, about 5 minutes. Sprinkle in garlic powder, onion powder, salt and Italian seasoning. Then toss in the silkworms and cook slightly until they start to brown, 1 minute.
Add tomato sauce, paste, drained tomatoes and butter. Stir everything together, not too aggressively as we want to keep the silkworms in tact.
Add in fresh basil, thyme and oregano. Stir everything together.
Now cover and turn heat to low so that the sauce can simmer for 1 hour.
After simmering is done all you have to do is plate some of your spaghetti squash and pour as much sauce as desired on the squash. I like to add a few extra silkworms on top for visual impact. This step isn't necessary, so if you (or your spouse) are squeamish, skip this step. Then top with fresh basil and freshly grated Parmesan cheese.
Don't be scared, Enjoy!
That's So Primal https://www.thatssoprimal.com/