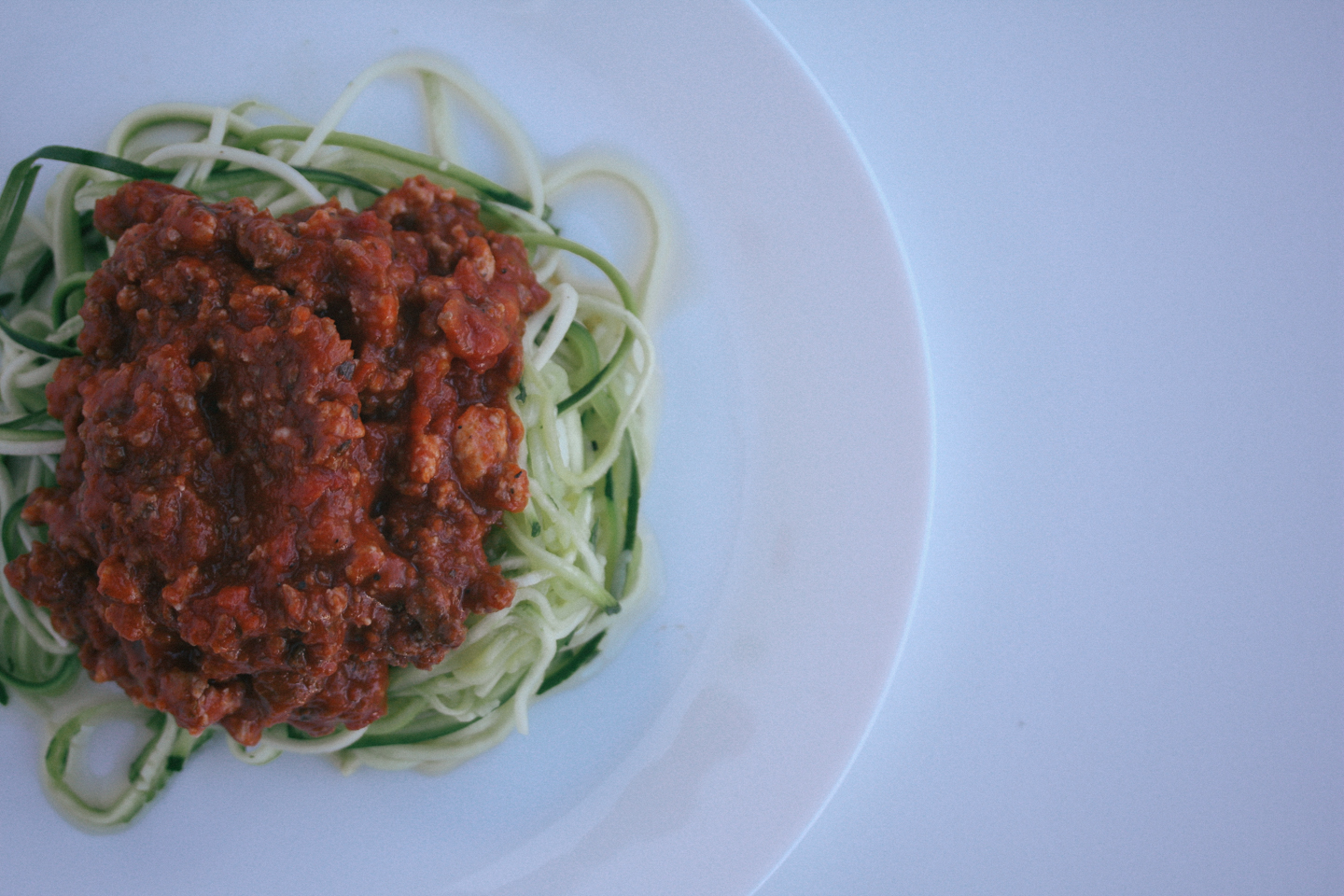 Happy National Spaghetti Day. You don't have to skip out on a plate of spaghetti today just because you decided to go Primal this year. You can still enjoy a nice spaghetti dish without all the carbs and wheat by making this simple meat sauce with julienne zucchini or spaghetti squash. This recipe is great if you want a nutritional Primal meal that's super easy. Sure you can make your own spaghetti sauce like I did here for my silkworm spaghetti but sometimes dinner needs to be really easy to assemble. So for this recipe we use jars of spaghetti sauce. I look for two main things when buying spaghetti sauce for this recipe:
Extra Virgin Olive Oil
No Added Sugar
This may be pretty tough to find a sauce that meet those two requirements because most sauces have cheap cancer oil like canola oil and added sugar. So for this recipe I used these jars of sauce:

Clean spaghetti sauce with no added sugar and real extra virgin olive oil
So enjoy National Spaghetti Day guilt free and whip up some of this super easy sauce and noodles. We normally double the sauce recipe and make a bunch of frozen portions, so the photos below are a doubled portion of my ingredient list for the sauce. So don't freak out if your pot doesn't look that full!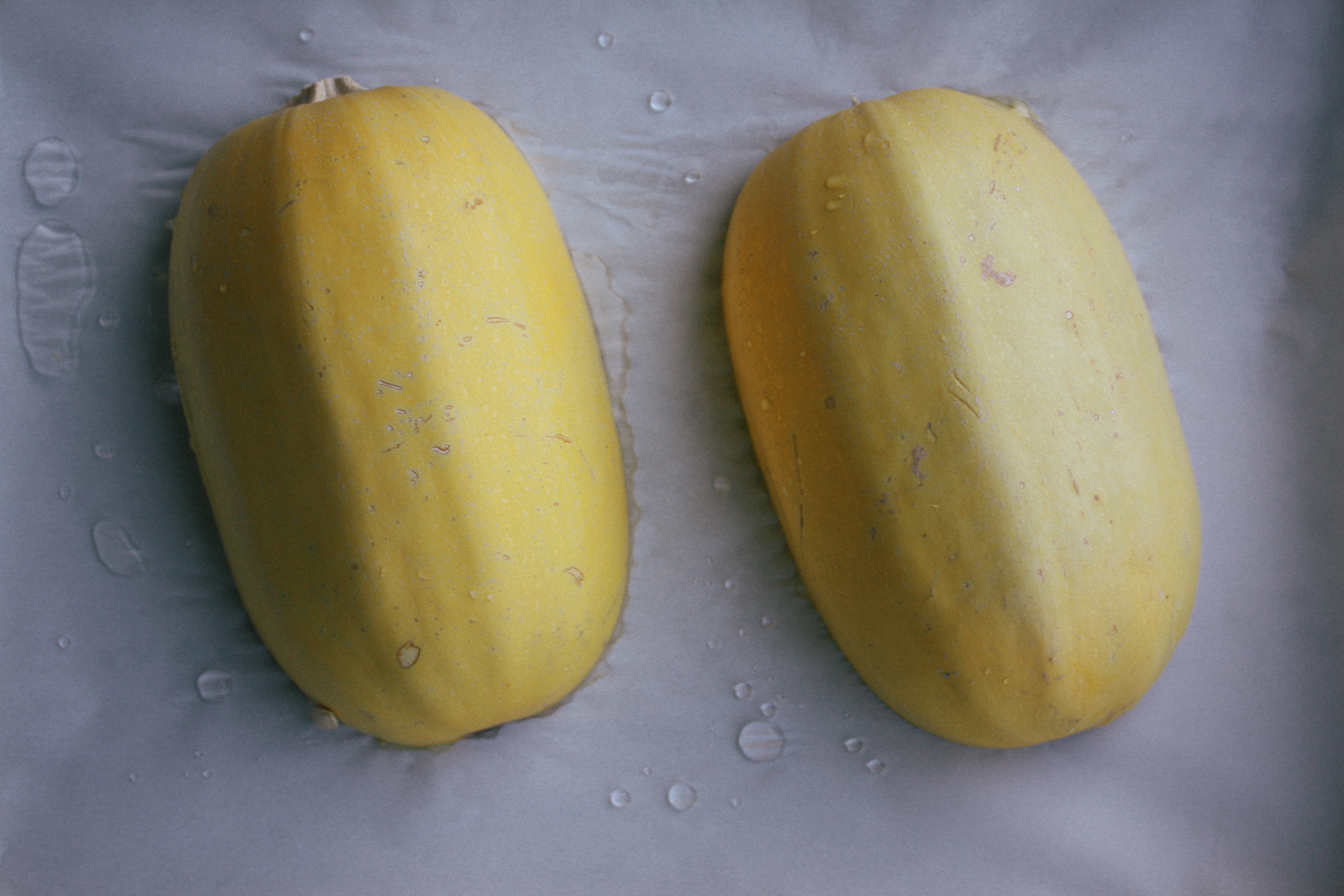 Spaghetti Squash before oven

Spaghetti Squash after oven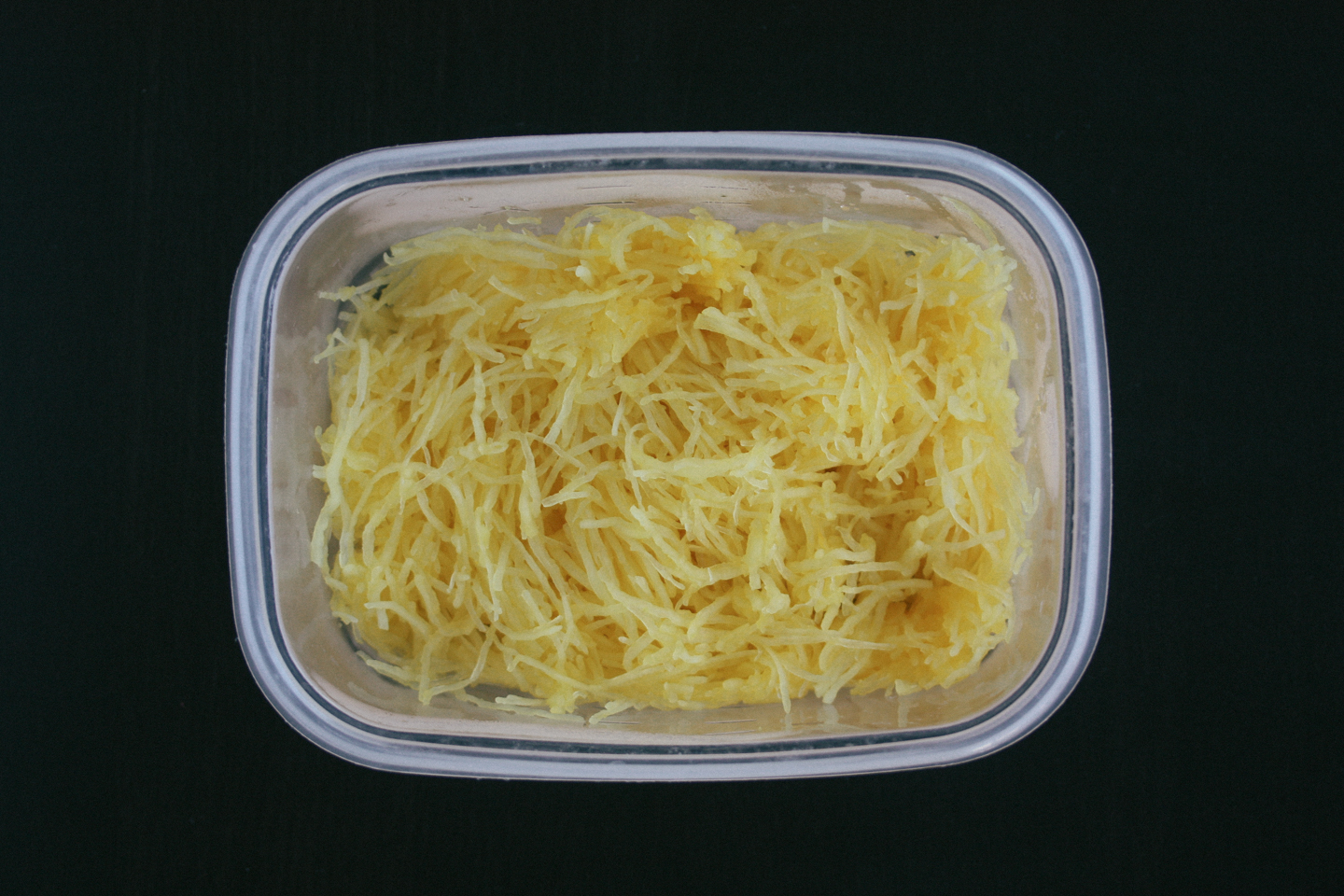 Spaghetti Squash after shredding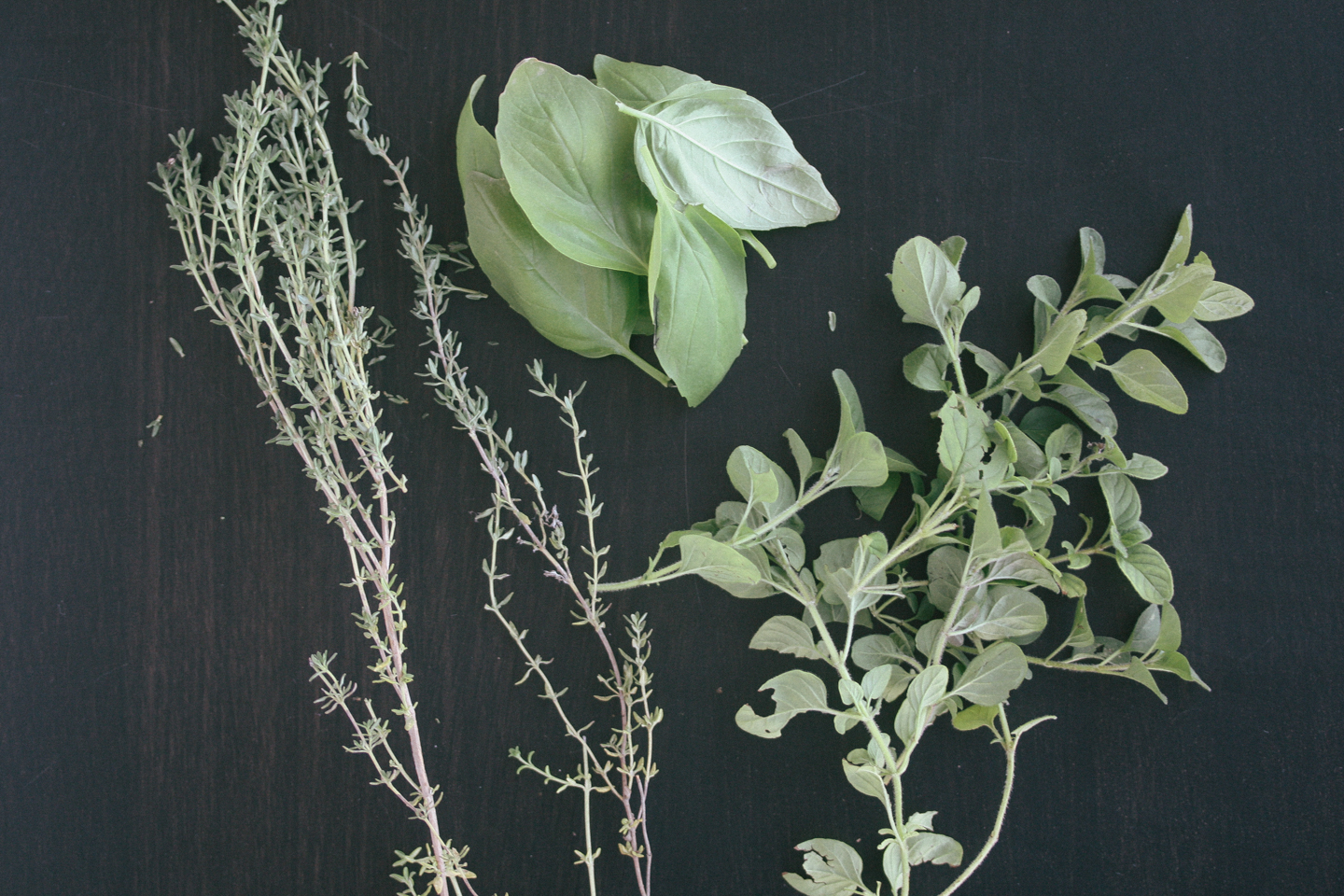 Fresh thyme, basil & oregano

Zucchini before the microwave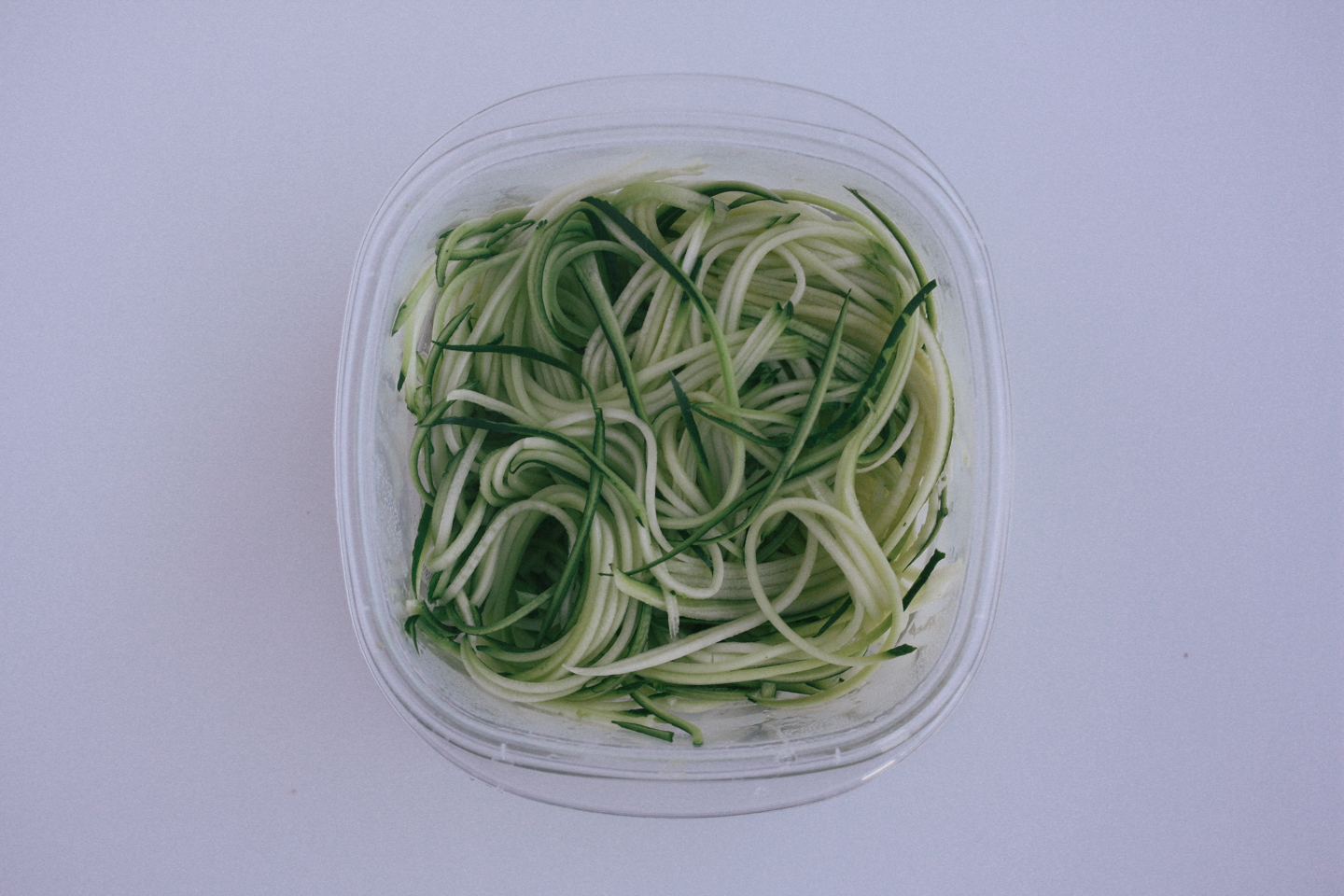 Zucchini after the microwave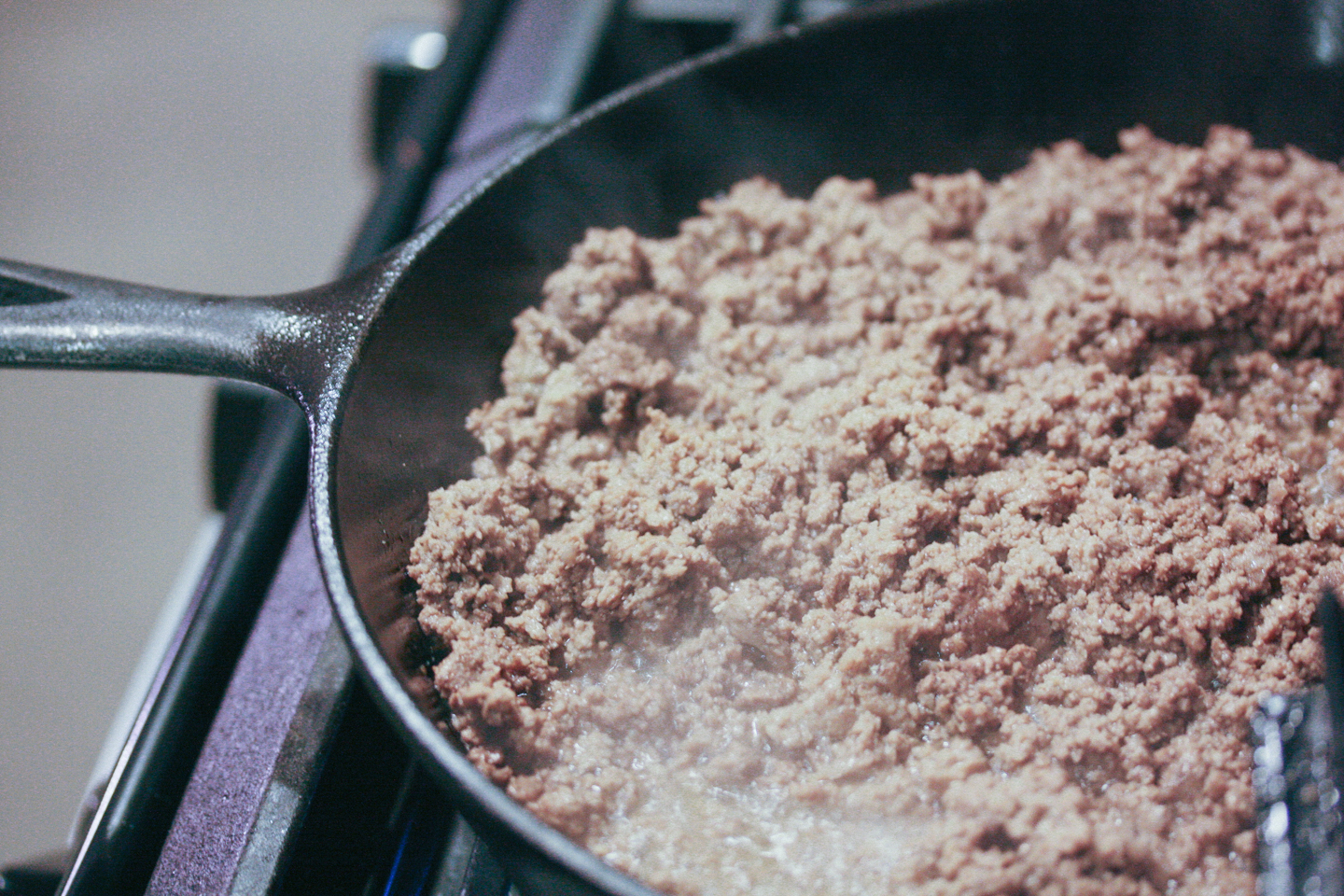 Grass fed ground beef

Sweet Italian pork sausage

Finished sauce ready to eat!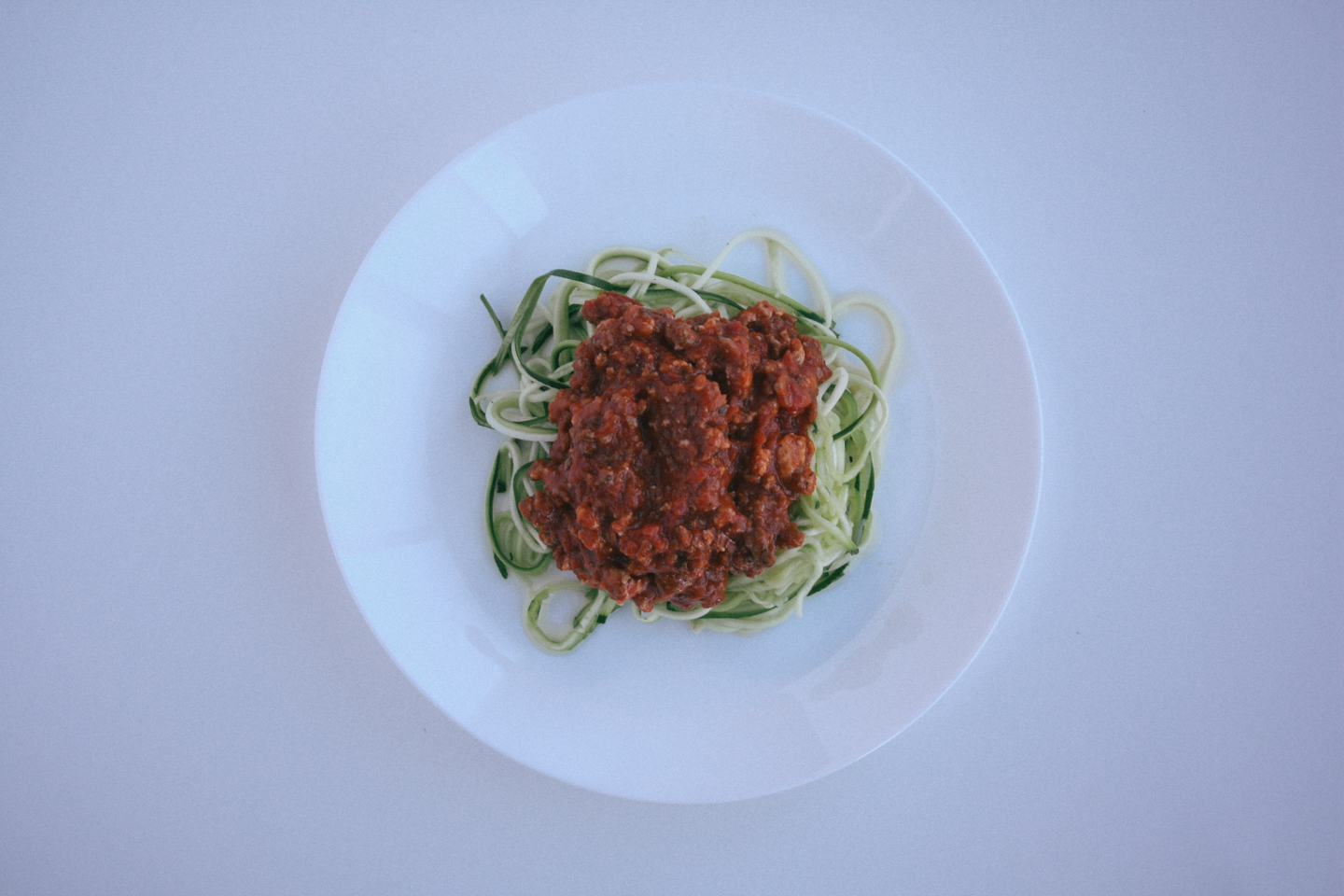 Plated ready to eat
Easy Primal Spaghetti
2016-01-04 14:53:19
Ingredients
1lb Grass fed ground beef

1lb sweet sausage ground

(or 2lb of any mix you like bison, boar, venison, rabbit, etc…)

2 25oz jar of clean spaghetti sauce

Half stick of grass fed butter

Handful of fresh basil, oregano, thyme

Freshly grated parmesan (optional)

4 Zucchini or

1 Spaghetti Squash
Instructions
My wife likes julienne zucchini for the pasta alternative and I like spaghetti squash. So depending on what pasta alternative you choose will determine what you start first. If you do spaghetti squash you'll want to get that in the oven first. If you do zucchini you'll do that last.

Spaghetti Squash

I like to bake the spaghetti squash based on the way Melissa Joulwan outlines in Well Fed because it comes out perfect every time. Turn the oven to 375° and place the squash, cut in half and seeds scooped out, face down on a parchment lined baking tray. Add 3 tablespoons of water to the tray and bake for 35 minutes.

Once done baking let the squash cool. Then use a fork to scrape the flesh of the spaghetti squash into noodle like strands.

Zucchini Noodles

Use this julienne peeler and julienne 2 zucchini per person, so 4 for 2 people, and put in a microwave safe container and microwave covered for 2 minutes. Season with salt and pepper when out of the microwave.

Spaghetti Sauce

Cook the ground beef in a skillet until all the pink is cooked out. Season with salt and pepper. Chop up the meat so it's in small crumbles.

Get the spaghetti sauce warmed up in a big pot like this on low. Once the ground beef is finished, add it to the sauce warming up.

Then cook the ground sausage until cooked through. Once done add to the sauce also.

Chop up all your herbs and toss into the sauce. Add in butter also and stir around so everything mixes together nicely. If the spaghetti squash is still going let it finish and keep the sauce on low flame until you're ready to serve. If you're doing zucchini then now you can get that going in the microwave.

Once everything is done, assemble your plate and top with freshly grated parmesan if you like. Enjoy!
That's So Primal https://www.thatssoprimal.com/